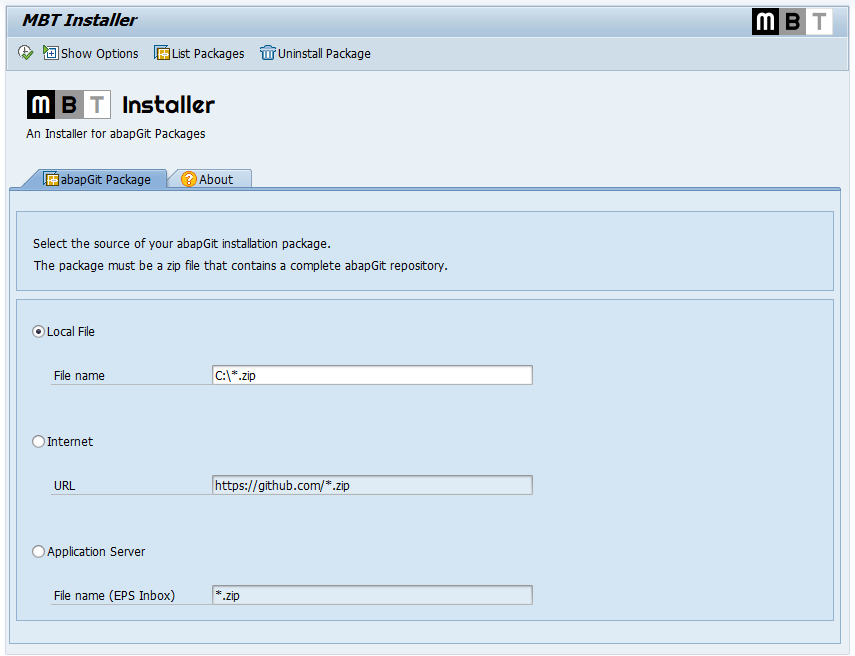 MBT Installer is the one and only way to get any and all of the Marc Bernard Tools installed on your system.
It couldn't be easier to get MBT Installer itself on to your SAP system. Simply create a new program, cut&paste (or upload) the source code, activate, done.
First, install MBT Base, which is the foundation for all the tools. Just run MBT Installer, provide the name of the ZIP-file for MBT Base, and execute the installation. Provide a transport request and the installation will complete without any further questions asked. Yes, it's that simple!
PS: If for whatever reason, you do not like any of the tools, you can uninstall it using MBT Installer as well, of course.
Disclaimer
MBT Installer is NOT a general-purpose installer for abapGit packages. It currently supports only object types that are required by Marc Bernard Tools.
Screenshots